---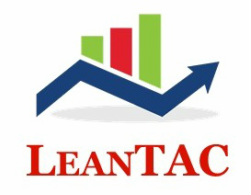 Welcome to Lean Training and Consulting, Inc.

Our mission at LeanTAC is to help your company improve processes, become more efficient and ultimately improve profit margin and bottom line. We implement, train and coach you to eliminate waste, reduce variation, utilize hidden talent in your workforce, and increase the overall equipment effectiveness of assets.

We rely on proven methods to deliver quick and sustainable results, including the servant leadership practices of self-awareness, listening, training, developing and involving leaders and associates in accountability, communication, and kaizen methods within your organization. This is done through coaching to unleash the energy and intelligence of your workforce. In essence, we help you create an environment that improves organizational efficiency as well engage your workforce and deliver great value to your customers.

Together, we will design and manage a program aligned with your organization's goals that will continue to return results.

---
---
Through LeanTAC's Total Productivity Improvement System, you can enjoy long term benefits:

Operational and Environmental cost reduction


Decreased downtime


Improved process cycle time


Increased customer satisfaction


Unleashed talents and abilities that exist within every employee

Total Productivity Improvement System is a manufacturing strategy based on practices and principles developed and utilized by successful companies around the world. It is a continuous improvement methodology that teaches organizations to challenge the status quo, eliminate waste and create value.At Lean Training and Consulting (LeanTAC), we provide certified training for businesses and individuals the opportunity to learn in person at our on-site training sessions or through our self-paced, online environment. Although the online training is independent, we offer the personalized support of a Master Black Belt at no extra charge. All training is interactive with the MBB instructor via webinars coupled with your training. If you have questions while you're taking our course, help from an expert is just an e-mail away. We genuinely care that you learn the material and are able to successfully apply the theories to real life scenarios.LeanTAC courses:

Onsite and Virtual Training

Our on-site and virtual instruction is interactive and includes weekly follow up

visits in web meetings as well as a no-charge visit by our Master Black Belt to your site, which helps to produce real results. Our virtual course is conducted the as if the participant was physically sitting in a live class.

Online Training

Our courses have been designed to build students' knowledge and capability to improve the performance of processes and, therefore, substantially increase the performance of their companies. Online training delivers the same message to all participants. While it takes discipline to finish an online course, it takes that same discipline to be a self-motivated Lean Six Sigma leader.

Our online training program has several advantages over traditional classroom training. Because our program is self-paced, students can avoid reaching the "saturation point" that can occur after just a few hours in a classroom. Also, because our students are equipped with a text book and an online program, they benefit from being able to both see and hear the material. Our past students have had high praise for the program.
---
---
Must Reads
---

---

Veterans, thank you for your service!

We are proud to offer a 30% Military Discount on IASSC-certified LeanTAC courses to people who are serving or have served in any branch of the U.S. military, including Military Civilians. Please contact us to receive your discount. (Offer does not apply to LLI and MindEdge courses.)


---

---