Last Few Seats

$2,000.00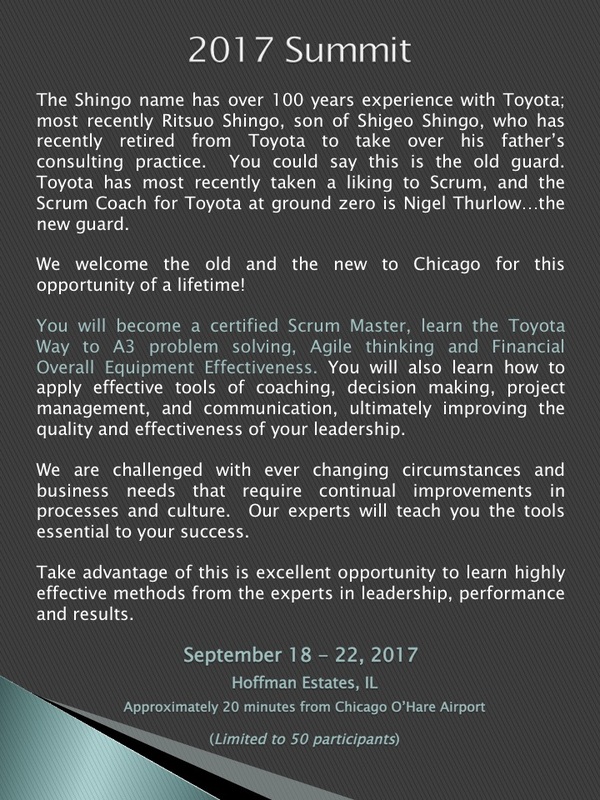 2017
Summit
$4,000.00

Last few seats
​$2,000.00
Email for government, military or group discount
---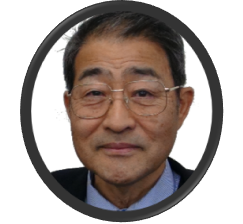 Ritsuo Shingo is currently president of Institute of Management Improvement and senior advisor to the Lean Leadership Institute. Ritsuo is former president of Sichuan Toyota, China (a Start-Up), the first joint venture Toyota established in China to produce the Toyota Coaster, a mini bus. Ritsuo had a very unique career at Toyota as he was responsible for start-up projects. He was also involved in NUMMI (California, Kentucky, and United Kingdom) and GAC-Hino (China).

The institute of Management Improvement is a company started by his father, Dr. Shigeo Shingo. Dr. Shingo, distinguished himself as one of the world's leading experts in improving manufacturing processes. Dr. Shingo has been described as an "engineering genius" who helped create and write about many aspects of the revolutionary manufacturing practices, which are now integrated into the renowned Toyota Production System.

Ritsuo has followed in his father's footsteps and has been very successful in the automotive industry. Mr. Shingo started his career with Toyota Motor Company in 1970, after earning a law degree from Waseda University. He worked in Toyota's legal, public relations and purchasing departments for 13 years before transferring to its purchasing department in Detroit, Michigan. Half of Mr. Shingo's career was abroad. To this day no one else from Toyota has the uniqueness of a career doing these kinds of Start-Ups, and having the record for paying all debts along with turning a profit within one year.

---
---
---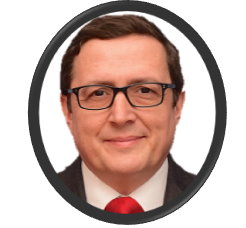 Nigel Thurlow is a Lean Evangelist, Continuous Improvement Leader, and former member of The Machine that Changed the World. He learned his Lean skills directly from the creators, TOYOTA, and remains close friends with many of his Toyota Alumni.

Nigel is a principal agile coach and trainer at Scrum Inc., and is currently leading the Agile transformation using the Scrum Framework at Toyota North America, and Toyota Motor Corporation in Japan.

Nigel has deep knowledge of The Toyota Production System (TPS) and is an expert in teaching how the roots of Agile and Scrum can be traced back to TPS and the philosophies of The Toyota Way. His classes weave deep Toyota Way principles and lean thinking into learning the Scrum approach, and the agile mindset needed to do Twice the Work in Half the Time!

Nigel also teaches A3 problem solving through the application of Toyota Business Practice. The only correct approach to get to the 5 whys, and beyond!

With over 25 years of experience across a broad spectrum of industry and enormous success helping organizations embody Lean and Agile cultures, Nigel is considered an expert in Lean implementation and process improvement. He uses this experience as a foundation for teaching how to get more from less while continuously improving the organization to deliver better value to the customer.

---
---
---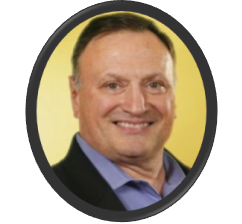 Tom is President of Lean Training and Consulting, Inc. and a Partner, Lean Leadership Coach and VP of US Operations at the Lean Leadership Institute. As a Lean Six Sigma Master Black Belt, Tom is a proven Lean Six Sigma operations leader with more than 30 years of experience working with a diverse range of clients in manufacturing, distribution and service industries.

As a results oriented and experienced leader, Tom has aggressively created value, implemented change, improved safety, quality, cost, and delivery for many corporations and military units over the years.

Tom has a passion for leadership, training, process improvement and change management. He influences, persuades and motivates people at all levels to grow.

Tom works with companies nationwide training Lean Six Sigma belts as well as consulting to achieve operational excellence. He uses proven methods for: waste elimination through value stream mapping, workplace organization, total productive maintenance, visual management, setup reduction, batch size reduction, cellular manufacturing, standardized work, Kanban and continuous improvement. He is an expert at helping you create an environment that improves organizational efficiency as well as engage your workforce to deliver value to your customers.

---
---
---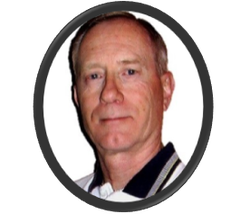 Bob is the owner of R.C. Hansen Consulting, LLC and authored 'Overall Equipment Effectiveness: A Powerful Production/Maintenance Tool for Increased Profits'. He is a leading authority on Financial Overall Equipment Effectiveness (FOEE).

Bob has developed new methodologies to link financial information to throughput effectiveness alternatives in a way that quantifies the change in Profit relative to current state. Being able to 'see' differences in terms of Profit dollars for better decisions is priceless for competitive advantage.

With over 23 years of experience in leadership positions supporting manufacturing operations, and over 15 years of client consulting, he's had extensive involvement in facilitating implementation of OEE metrics and equipment reliability/productivity improvements for work flow groups and equipment systems. Identifying true success parameters from false success parameters is a game changer for every leader. He has also participated on global manufacturing teams reviewing and improving manufacturing operations at locations across 9 countries worldwide.

Bob is a registered Professional (Structural) Engineer in Colorado and a past member of the Society of Maintenance Reliability Professionals (SMRP) and a Certified Maintenance Reliability Professional (CMRP).

---
---
---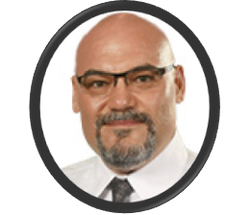 George Trachilis is a professional engineer living in Canada. He is President and CEO of the Lean Leadership Institute, an online coaching network which he co-founded with Dr. Jeffrey K. Liker. George and Jeff collaborated to produce an online course called The Toyota Way to Lean Leadership which later became a book that has recently won the Shingo Research Award given to both of them in Washington, D.C. on April 26, 2016.

George authored the book OEM Principles of Lean Thinking which was based on an online course he produced for the Government of Canada in 2006. This course and book educated over 300 organizations on the Principles of Lean Thinking. It went on to include over 100,000 students from 60 different countries.

In 2011, George figured out that he was more likely to predict the future by stating a goal and executing towards it. So he ran the experiment. Four years later, his goal was met and he travels the world sharing with others how he did it. Luckily he shared his vision on Youtube; To travel the world consulting over the internet.

---
---
---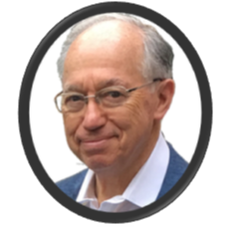 Norman Bodek's mission is to teach managers how to teach their employees to be successful in life and also to teach teachers how to teach their students to be successful in life.

Norman co-authored The Harada Method - the Spirit of Self-reliance with Takashi Harada. Mr. Harada developed a new methodology to lead underachievers to become winners. The Harada method helps people rise to their maximum capabilities and operate at their highest level of skill.

Norman played a prime role in introducing Lean to the West and has been referred to as "The godfather of lean". He helped launch what is now called the Shingo Prize, with Dr. Vern Buehler, and is a Shingo Prize winner himself. He was a frequent keynote speaker on Quick and Kaizen, Lean manufacturing and the Harada Method. He has written hundreds of articles; and when he owned Productivity Press he published a 100 Japanese management books in English, over 250 published books on productivity and quality, and has written seven books including his How to Do Kaizen and the Harada Method.
---
---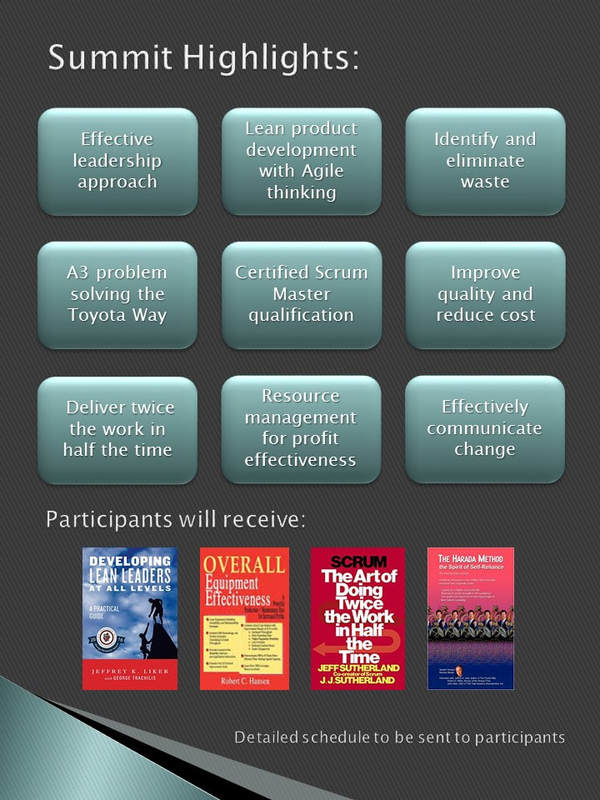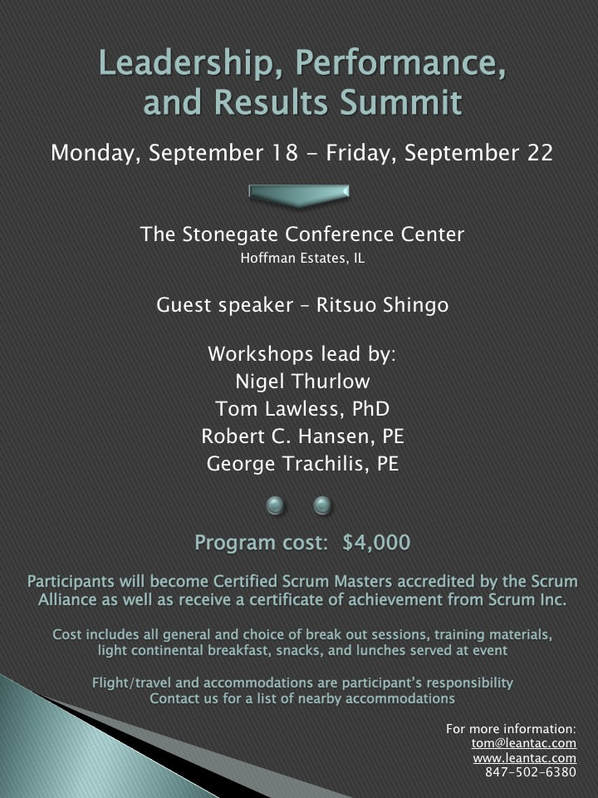 2017
Summit
​$4,000.00

​Last few seats
$2,000.00
Email or call with questions or for more information
tom@leantac.com
847-350-7950