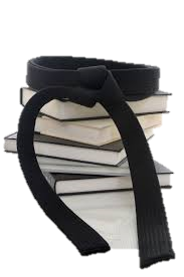 Lean Six Sigma Certification Overview Here are the Lean Six Sigma belts one can attain through certification:
White Belt
Yellow Belt
Green Belt
Black Belt
Master Black Belt

---
Lean Six Sigma is a management approach for problem solving and process improvement that combines the methodologies of Six Sigma and the principles of Lean. This combined approach enables organizations to achieve quick and sustainable results, whether in manufacturing or a service based business.

The benefits of Lean Six Sigma certification for individuals include:


Principles and techniques to improve processes and develop new effective ones
Tools and principles to reduce process variation and improve quality
Tools and techniques to eliminate waste and increase efficiency
Adding value for customers, employees, and stakeholders
Critical thinking, problem solving, and analysis
Learn the five phases of the DMAIC process
Continuous improvement methods
Effective implementation methods
Lean Six Sigma training and certification is beneficial at all levels in an organization and ranges from learning the basic principles to the in-depth training best for project implementation and management. Obtaining Lean Six Sigma certification provides you the tools necessary to thrive in business. You'll gain the knowledge to reduce costs, increase revenue, streamline processes and improve employee engagement.
Below is a brief overview of the different belt levels - starting from the basic White Belt to the highest level of Master Black Belt.
---
Lean Six Sigma White Belt
This is the first level of the Lean Six Sigma process. You start at the ground level with:
The basic concepts of Lean Six Sigma
Basic knowledge about the DMAIC (Define, Measure, Analyze, Improve and Control) process and their roles
Increasing your skills at improving the ease and performance of the processes in which you work
Understanding of your role as a process team member for the achievement of business success
This level is excellent to act as a primer for possibly all employees in the company to comprehend the methods that their organization is embarking on.
---
Lean Six Sigma Yellow Belt
This is the second level of the Lean Six Sigma process. In addition to the basics of the White Belt course, you'll get into the specifics of how Lean Six Sigma works by:
Understanding daily tasks that convert into enhanced quality, decreased waste, and better cycle times
Becoming well versed in all the aspects of the Define, Measure, and Control phases
This level is important for those who will support improvement projects as part of a team or who may conduct small projects on a part time basis.
---
Lean Six Sigma Green Belt
This level of certification provides detailed training to analyze and solve quality problems. Green belt certification provides:
Understanding to apply learned tools from the Define, Measure, Analyze, Improve, and Control phases to every day work problems
In depth understanding of the concepts of Six Sigma and the DMAIC approach to process improvement
Understanding of Lean Six Sigma variation reduction methodology
Define process metrics and set up measurement systems that enable data-based decision making
Analyze data and present meaningful results to management
This course is appropriate for all levels and disciplines within the organization, but especially for individuals that will be assisting Black Belts in team projects. Green Belts may also manage projects of their own. Green Belt certification is especially beneficial for: project managers, operations managers, supervisors, team leads, compliance structural engineers, lead manufacturing engineers, operating system specialists, business process analysts, project engineers, senior IT project managers, etc.
---
Lean Six Sigma Black Belt
This certification provides in depth training of the Lean Six Sigma principles and techniques, including supporting systems and tools. This training level provides:
Complete in depth knowledge of the DMAIC process
Develops skills to manage multiple projects
Achieve significant improvements in critical business processes
Collect, analyze, and quantify data that enable process improvements
Apply statistical and problem solving tools to an improvement project brought to class on the first day
Learn how to be leaders of change
Design, simulate, and execute designed experiments that depict validated improvement
Learn how to plan and implement process control to hold project gains
A Lean Six Sigma Black Belt understands all aspects of the DMAIC model and their goal is to improve overall quality and profitability by applying the tools and principles of Lean Six Sigma. A Black Belt typically leads projects and handles assigning roles and responsibilities to team members, often Green Belts. Black Belt certification is especially beneficial for: project managers, manufacturing managers, operations managers, senior management, quality managers, quality assurance engineers, team leaders, etc.
---
Lean Six Sigma Master Black Belt

The Master Black Belt has at least five years as a Black Belt or experience on a minimum of 10 projects throughout their experience as a professional. Both the IASSC and the ASQ review your experience as a Lean Six Sigma professional, which includes coaching and teaching, mentoring, your responsibilities as a LSSBB professional, and your depth and breadth of technical experience and innovation.

This level certification is beneficial for: Senior Project Managers, Senior Process Engineers, Lean Transformation Experts, and similar positions.


---
Classes taught nationally - Contact us for training at your location