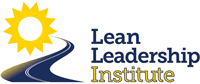 Click
here
to visit the Lean Leadership Institute, and find out how Tom Lawless can coach you or your employees on Lean Leadership!
---
Tom Lawless is proud to be a Partner, VP of US Operations, and Lean Leadership Coach for the Lean Leadership Institute (LLI).
LLI offers an innovative way to learn the secret to lean leadership. When Jeff Liker wrote
The Toyota Way to Lean Leadership
with Gary Convis we knew that "lean leaders" would finally have a way to live their company's values, become excellent at process improvement following the disciplined approach of Plan-Do-Check-Act; learn to coach others in process improvement; and lead both horizontally across the company and vertically within their area of responsibility. This allows leaders to achieve the challenging targets the organization needs for success.
The Toyota Way to Lean Leadership
course provides each Yellow Belt student and Green Belt student the opportunity to meet Jeffrey K. Liker in a WebEx webinar every week by registering at
https://leanleadership.webex.com/
. Green Belt students receive an additional 20 hours of personal coaching (in one hour segments) as they work their way through a project sponsored by their organization. Management teams of four or more team members will receive a 25% discount for working through the Green Belt certification using a common project. Contact
support@LeanLeadership.guru
to make additional arrangements.
This course provides an overview of each step in the lean leadership development process:
1. Self-development
2. Developing and Coaching Others
3. Supporting Daily Kaizen
4. Creating a Vision and Aligned Goals
Throughout the course you will learn more deeply through exercises, case examples, quizzes, and actual projects in your workplace under the guidance of talented lean coaches (LLI Coaches).
Administered in 15-minute sessions.
Online and on-demand, the course can be taken from anywhere in the world, at any time of day, and on any computer or smartphone with internet access.
Distinguished through accessibility.
Students select a code and are paired with a coach that suits their interests, their preferred language, or their geographical location.
More opportunity.
Students are also given free access to the LLI WebOffice, making available to them all the resources that Jeff Liker and the LLI Coaches use.
All students get weekly education. Each event is recorded and available for later viewing.
---