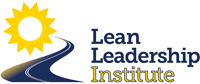 Tom Lawless is a Partner, VP of U.S. Operations, and
Lean Leadership coach
with the
Lean Leadership Institute
(LLI).
LLI enhances lean thinking, learning and coaching. LLI develops a vision of lean leadership. It fosters lean leaders to think, learn, do, grow, lead, and coach through on-the-job development... The Toyota Way.
LLI offers an innovative way to learn the secrets of lean leadership through an online education model that is itself lean, and extends that lean education far beyond the course materials to learning by doing with a coach.
Courses LLI offers that come with a Lean Coach:
Lean Thinking, Lean Leadership and Team Kata.
---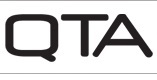 Ever since its inception in 1974 as a mobile tooling warehouse, literally operating out of a single, modified truck, Quality Tools and Abrasives (QTA) has been known among its manufacturing customers for its unique brand of service. Today, with locations in the Midwest and Mexico, supply-chain sourcing strategies that span the globe, and a dynamic menu of capabilities that extend well beyond industrial-supply distribution, QTA is bringing to more OEMs like you more value than ever before. QTA provides industrial supplies for a diverse industrial world. QTA has all the supplies and sourcing solutions to keep your operation running smoothly, plus the value-added services to maximize your process efficiencies, whatever your business may be.


---

Delivering Innovative Shop Floor Productivity Solutions Since 1992. At Memex, we can transform every machine into a node on the corporate network in a real-time manner, providing the power of the Internet in a machine to machine communication efficiency.

Memex Electronics was founded in 1992 with a vision to improve the way automated machine tools work and connect on the factory floor. It evolved into Memex Automation in 2006 in order to develop the Dynamic Computer Aided Machining (DCAM) patent that will eventually render traditional serial DNC and memory upgrades obsolete.

Over the years, the vision expanded to include improving the networking of all machine tools, allowing them to communicate with each other and with the computers in the administration office. In fact, the network can be extended to the Internet, which allows for productivity and other statistics to be emailed to a cellphone, laptop or tablet, anywhere in the world. Mills and lathes can be monitored as they work which helps with maintenance and inventory control. By monitoring production as it happens, in real-time, companies can increase their productivity by reducing downtime between jobs.

Memex has been recognized as a global leader of the manufacturing M2M (machine-to-machine) field, and is continuously improving its products to better suit the needs of the manufacturing world. Its flagship product, MERLIN, is the premier industrial Internet platform solution for manufacturing. It is a hardware and software machine monitoring solution, a Manufacturing Execution System (MES), and is an industrial Internet communications platform that connects the last meter to the machine.


---

Tefen Management Consulting is a publicly listed, global management consulting firm, with offices in North America, Europe and Asia. Founded in 1982 in Israel, the company has amassed a reputation for improving and enhancing performance excellence in some of the world's largest and fastest growing companies from strategy through implementation. Tefen's hands-on approach has achieved success in delivering quantifiable and value-driven results.
Tefen drives value through the integration of:
Strategy
Sales and Marketing
Operation & Organization
Supply Chain
Manufacturing & Quality
Product Development & Project Management
Corporate Finance
---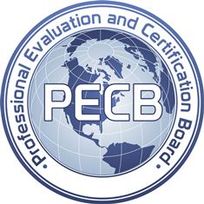 Founded in 2005, Professional Evaluation and Certification Board (PECB) is a personnel certification body for a wide range of professional standards, including ISO 9001, ISO 14001, ISO/IEC 20000, ISO/IEC 27001, ISO/IEC 27005, ISO 22301, ISO 26000, ISO 22000, OHSAS 18001 and ISO 28000. PECB's mission is to provide their clients comprehensive examination and certification services for individuals. Certification represents the intersection of protection of the public, fairness to candidates, and often, various interests of the profession. Although these may appear to be competing interests, a well-designed certification program will be most effective in meeting these interests when its resources are deployed to enhance validity and reliability. The guidance that follows in its Quality Manual is intended to ensure that PECB develops, maintains and improves a high quality recognized certification program.



---

Minitab Inc.
is a privately owned company headquartered in State College, Pennsylvania, with subsidiaries in the United Kingdom, France, and Australia. Minitab also has representatives and distributors in countries around the world. Minitab® Statistical Software was developed in 1972 by three statistics instructors at Penn State University. One of the original developers, Barbara Ryan, is Minitab's president and CEO. Minitab quickly became and remains the world's leading software for teaching statistics. More students worldwide have learned statistics using Minitab than any other software. Minitab also is the software used most often in Six Sigma, the world's leading quality improvement methodology. More than 450 companies in the Fortune 500 use Minitab, and virtually all major quality improvement training and consulting organizations use and recommend the company's software. In 2007, Minitab received the Customer Value Leadership award from Frost & Sullivan, the world's leading growth consulting company. Also in 2007The Wall Street Journal named Minitab a finalist in its ranking of Top Small Workplaces in North America. Minitab Inc. is a certified Women's Business Enterprise and a worldwide member of the Business Software Alliance. For more information,
www.minitab.com
or contact Jon Schultz at
jschultz@minitab.com
, 814-753-3412, or 814-238-3280.
---